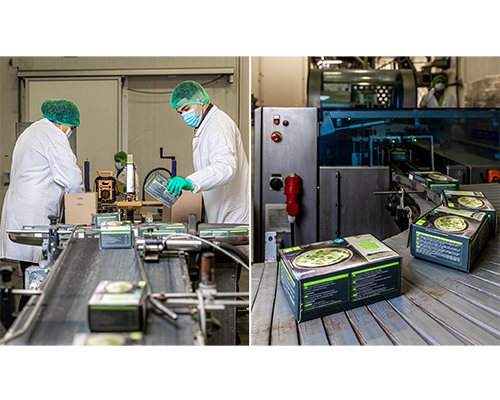 "For our organic range products, we decided to evolve towards bio-based plastic packaging, in line with the positioning of this product range. Compared to cardboard packaging, less material is needed to adequately protect the product. This means that we can transport more products per box, while also reducing emissions during transport. Production processes of paper and cardboard are also more water-intensive", says Helena Gheysen.
"It shows this is not a black and white story and sometimes plastics really are the better choice, for the product and for nature. Of course, the life cycle of packaging does not end in-store. Consumers also play an important role: they have to sort their packaging post-consumption to successfully close the cycle. We do not only want our packaging to be recyclable in theory, but also in practice."

Helping customers make the right decision
"The Life Cycle Assessment has given us valuable insight into the impact of our packaging. It also allows us to advise customers in this complicated matter, as the final choice lies with them. The data from our Life Cycle Assessment helps them make that decision, based on actual facts, and not just perception", concludes Helena Gheysen.