At the award ceremony "Sabor a Salud" ("Taste for Health"), organized by the Association "La Huerta de Europa" (Europe's Vegetable Garden) on 3 October in Almería, Greenyard Fresh Spain has been recognized for its support to the sustainable, agricultural production in the province of Almería in Spain.

Mr Pepe Pérez, Managing Director of Greenyard Fresh Spain, received the award and was very pleased with this recognition. He said: "At Greenyard Fresh Spain, we work very closely together with our growers in Almería in a transparent and sustainable way. Through this intense cooperation we can supply high qualitative fresh produce to REWE Group and its end consumers in Germany."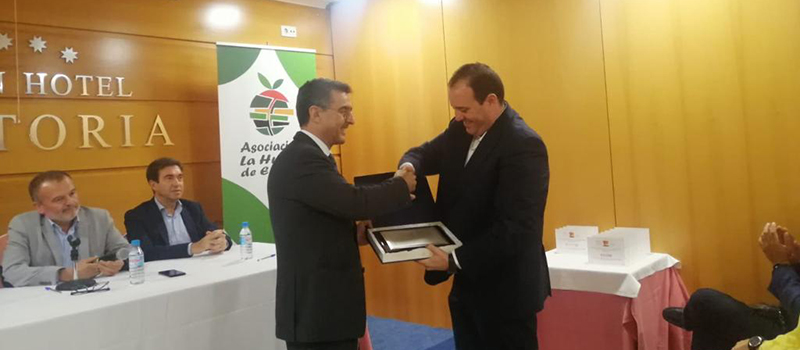 Pepe Pérez, Greenyard Fresh Spain; Francisco Pérez, Antonio Navarro of the City Council for Agriculture; José Antonio Aliaga, Provincial Secretary of Agriculture and the delegation of 'Junta de Andalucía'.