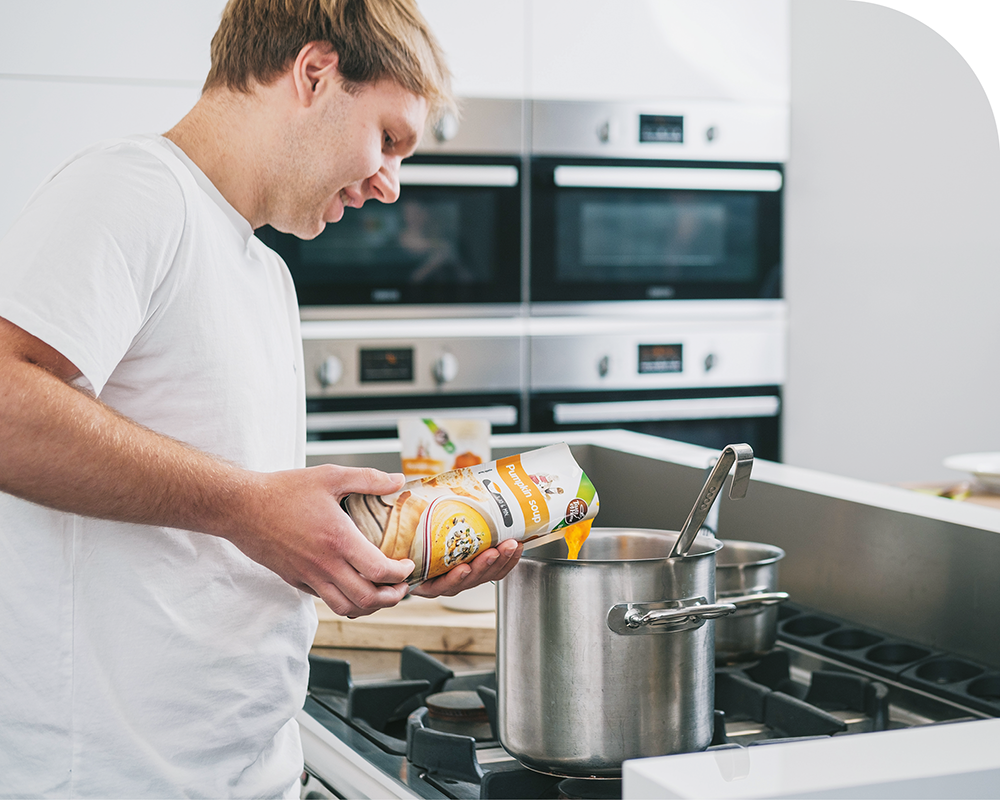 Bridging the gap
The pouches do have one important disadvantage. Because they are a multi-layer packaging – consisting of laminated plastics and aluminium – they are very difficult to recycle. In fact, the pouches represent the main gap Greenyard has yet to bridge to realise its commitment to have 100% recyclable packaging on the market by 2025. That is why Greenyard Prepared joined the industry-wide consortium led by Brightlands Materials Center.
"The aim is to develop a fully circular stand-up pouch. The strict requirements in terms of food safety, resistance to heat, preservation and product protection make the project particularly complex. We are working together with the entire value chain. We connect the suppliers of raw materials to the producers and retailers, as everyone realises the urgency of this project," says Harold Gankema, Project Manager within Brightland Materials Center. Greenyard will help define the criteria that need to be met to enable large scale food production processes and will also test the packaging prototypes in its production facilities.
Mono-material
Packaging that is made of one type of material – a so-called mono-material – will always improve recyclability. But food safety remains the number one criterium to be met. The packaging has to be able to withstand the heat treatment that is part of the sterilisation process and needs to contain the right barriers to prevent water vapour and oxygen permeability. These barriers are crucial to ensure food safety and a long shelf life.
Within the research project two types of material will be tested, a stand-up pouch entirely based on PP and another one that's entirely based on PET. Next to recyclability the project also investigates circularity, in line with European targets. The circular part is all about re-using the recycled materials on a similar quality level and ideally, also for the production of new packaging. The first results are expected end of 2023.