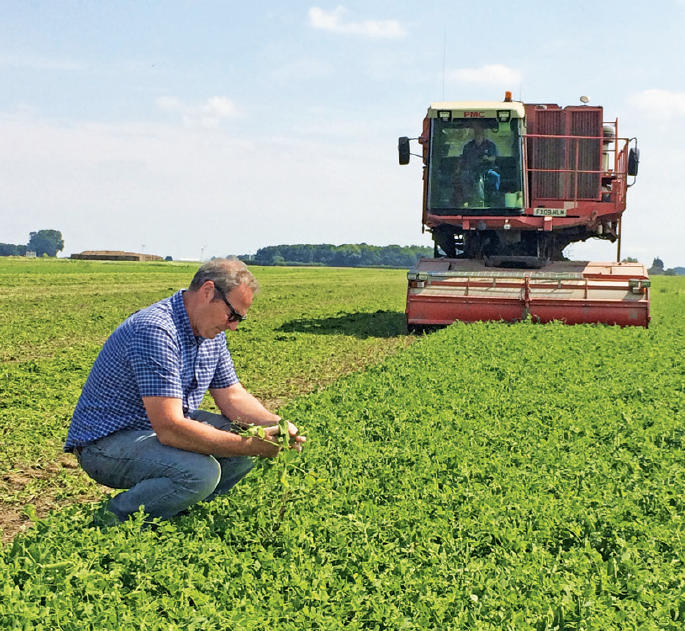 1 - Our sustainability model starts with our sustainable proposition in the market. Through a winning combination of inherently healthy products, made available in fresh, frozen and prepared form, we make it easier for everyone to enjoy the many benefits fruit and vegetables have to offer. At the same time, we support our growers in creating more sustainable food value chains that foster nature. As one of the world's largest players in fruit and vegetables, we can make a real impact, even with small steps in the right direction.
2 - We can only be successful if we connect and team up with all actors in the food value chain. Our "fork to field" approach and our integrated partnership model clearly differentiates us from competitors. As the connecting partner between our growers and our customers, we are in a unique position to match supply and demand, reducing waste in the chain and create sustainable food value chains that are beneficial to everyone involved.
Starting from the actual end consumer demand, we contract the volumes needed and plan the season with our dedicated growers. During the season, we are in constant contact with our customers to adjust our plans, as nature still has its own agenda.
Additionally, thanks to our global scale and our activities in fresh, frozen and prepared fruit and vegetables, we can offer growers solutions for larger parts of their harvests. Consumers in different countries and regions have different expectations, and we gladly respond to them, minimising waste on the one hand, and optimising relationships with our growers on the other, while responding to the specific needs of consumers across the globe.
3 - All choices we make on our journey towards healthier lifestyles and more sustainable food value chains comply with relevant regulations and have a positive economic, ecological and social impact. This makes our company a vital part of society and a sustainable investment for shareholders. Our sustainability roadmap enables us to take our strategy to the next level.
Sustainability is not just about a license to operate, but about becoming a driving force for
fundamental change in our sector and a source of new business opportunities.