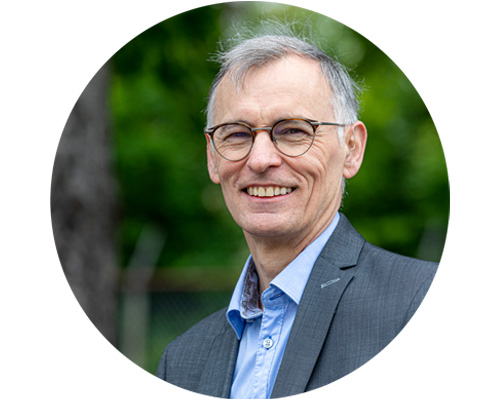 Product innovation has always been key to the success of Greenyard's Long Fresh segment. "It is all about listening to our customers and working together with them to develop new products that meet the growing demand for healthier and more convenient food products", says Dominiek Stinckens, Managing Director of Greenyard Prepared.
Convenience foods have clearly developed into a trend and growth area these past years. There is an increasing interest in healthy and high-quality foods, but consumers might sometimes lack the time to create a dish from scratch. "People may have less time to cook, but that doesn't mean they want to compromise on health or taste", explains Dominiek Stinckens. "Convenience products that combine healthy ingredients, high nutritional value and great taste are in greater demand than ever before."
Product innovation is key
"It's been a long time since we were a bulk producer of standard products like canned peas and carrots", says Dominiek Stinckens. "Today, we are a company specialised in developing and producing innovative convenience products that cater to the needs of modern, health-conscious consumers who are looking for time-saving solutions. We are not simply creating food products; we are providing leisure time."
Greenyard offers a wide range of convenience products, including soups, sauces, salsas, dips, bean dishes, pastas and ready meals. "On top of that, we are rapidly expanding our organic and vegan product offerings and we have developed a range of mushroom and pulse products specifically for people who want to diversify their diet with meat alternatives", adds Dominiek Stinckens.
Innovative packaging and adapted portions improve life by making it easier. "The time when only cans and glass jars left our production plants is long gone. Today, we offer products in a wide range of packaging, including pouches, cups and jugs, in sizes suitable for every type of family. We also keep a close eye on the recyclability of our packaging, while gradually reducing the use of materials", says Dominiek Stinckens.
This undeniable drive for innovation is also reflected in the sales numbers of Greenyard's Prepared division. "About 30% of our sales come from innovations and recipes that were developed in the last five years. If we go back another five years, this number reaches well above 50%."
Focus on R&D and co-creation
Close collaboration with customers is important for all new product developments. "As their partner for a high-growth category, we co-create new products that help them gain market share and new customers."
"Developing new products and recipes is a highly complex innovation process. It is completely different from combining some ingredients in your own kitchen at home", emphasises Dominiek Stinckens. "Our Research & Development team combines different disciplines and includes food technologists, quality managers, culinary advisors and even a renowned former chef. They work closely together with our customers' experts and marketeers at every stage, from the initial intake from consumer panels to the transfer of all data on the ingredients used. The flexibility and expertise of our team has made us the go-to-partner for many of our customers in the retail and food service industry."