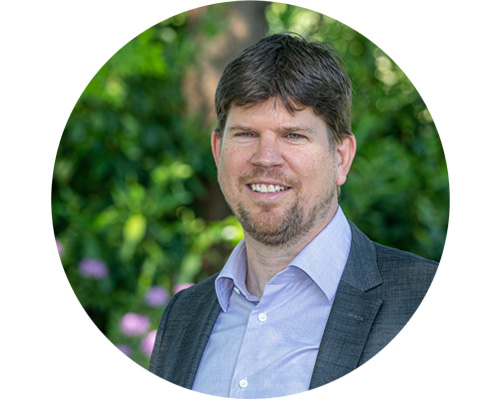 As demand for healthy food – and fruit and vegetables in particular – structurally increases, we help our customers to offer consumers the best possible categories, varieties, origins and tastes, whether in fresh, frozen or prepared form. At the same time, we are streamlining and aligning our entire supply chain to the needs of our customers, allowing us to manage and organise our broad offering in an increasingly cost-efficient way.
This combination proves to be a winning model, with an increase in our sales of 8,7% compared to last year. We expect to further grow in the coming years, although we will probably see a temporary 'flattening out' when leaving the COVID-19 period, which stimulated volumes at retailers.
Meanwhile, the Transformation Plan has made us more agile and efficient. We are building on this momentum with several continuous improvement initiatives in domains such as transport, sourcing and production. Some of these initiatives will also be strengthened by strategic investments. This year we realised a margin of 3,6%, landing at an adjusted EBITDA € 156,9m compared to € 133,4m last year. We expect our adjusted EBITDA to continue to grow next year and exceed € 165,0m.
In addition, I am very pleased that our focus on financial results and cash generation has allowed us to decrease our nominal debt significantly. Our operational cash generation was complemented by a € 50,0m capital increase, which led us – much sooner than expected – to reduce leverage to 2,9x, down from above 4,4x last year. Based on our new three-year financing, we have a strong financial basis to support our promising strategy and business growth. Thanks to a decreasing financing cost on top of increasing operating results, the net result of € 1,2m will prove to have significant upside potential as well.
More than ever, people are making very conscious choices for a healthy lifestyle. Consumers are looking for healthy, tasty and convenient food solutions. This results in a higher spending on fruit and vegetables per person. At the same time, consumers more frequently combine different categories of fruit and vegetables, where they can benefit from our complementary offering in fresh, frozen and prepared products.
We have also seen clear volume increases from our integrated long-term customer relationships, proving that customers do care about service level, close collaboration, aligned ambitions and short supply chains. Today, around 60% of group sales and more than 70% of Fresh sales already come from customers with whom we have a formal collaboration.
COVID-19 has once again proven the importance of robust supply chains. Robust meaning limited in the number of middlemen and product stops. Managing our supply chain to keep it as short as possible – and at the same increase its sustainability – remains our ultimate goal.