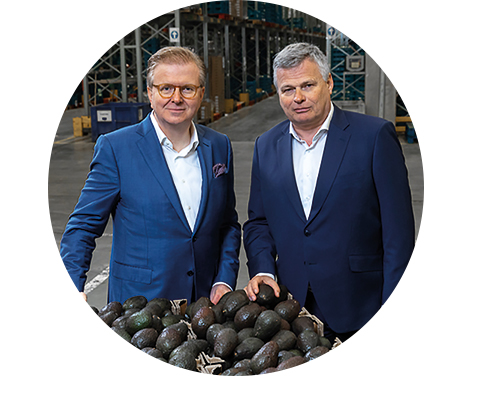 Supporting healthier lifestyles
Fruit and vegetables are the basis for any healthy diet as they contain the fibres, minerals and vitamins that are essential to our well-being. By making them more accessible, more convenient and more affordable, we want to help everyone enjoy their benefits and contribute to a healthier future for everyone.
Creating sustainable food chains
With their low environmental footprint, fruit and vegetables are a key element to fulfil the growing global demand for food. New technologies allow us to make better use of precious natural resources such as agricultural land, water and energy. Bringing production closer to consumption reduces the need for transportation and helps avoid waste.
We are in this together
As food chains become increasingly long and complex, close collaboration – from farmer to consumer – is essential to achieve our ambitions. We leverage our long-term partnerships and alliances with stakeholders to realise improvements in every link of the chain and contribute to a more sustainable way of feeding the world.