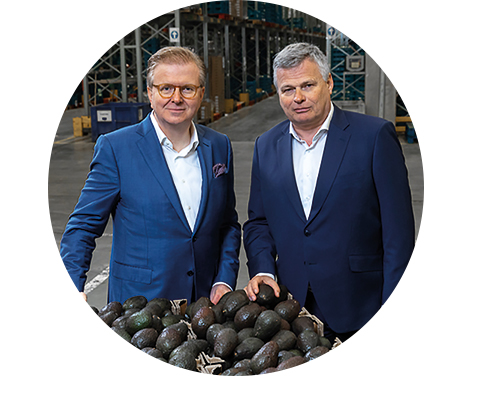 At Greenyard, we strive to source fruit and vegetables in the most sustainable way and bring them across the value chain up to the end consumer with a minimal environmental impact and waste. Consumers are increasingly convinced of the need to reduce the environmental impact of their food, as evidenced lately by the debate on plastic packaging. Every day, together with our customers and suppliers, we are taking steps to improve and ultimately grow consumption of fruits and vegetables for a healthier future.
Our efforts are guided by our sustainability framework which focuses on promoting people's well-being, responsible use of resources, assuring food availability, stimulating sustainable trade and strengthening collaboration in the chain.
We continue to increase our sustainability efforts in all areas thanks to the relentless work and enthusiasm of all our colleagues and in line with the vision that is embedded in our company's culture.