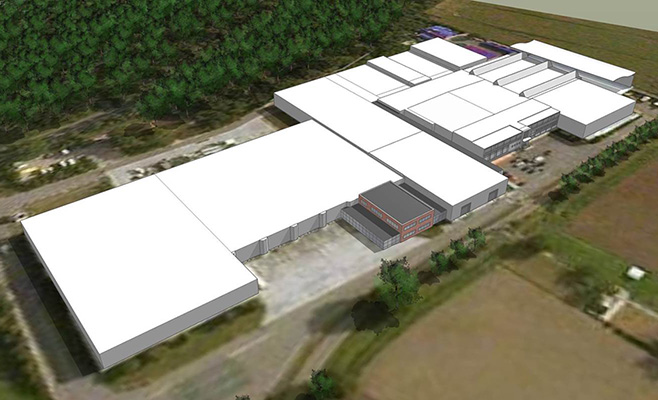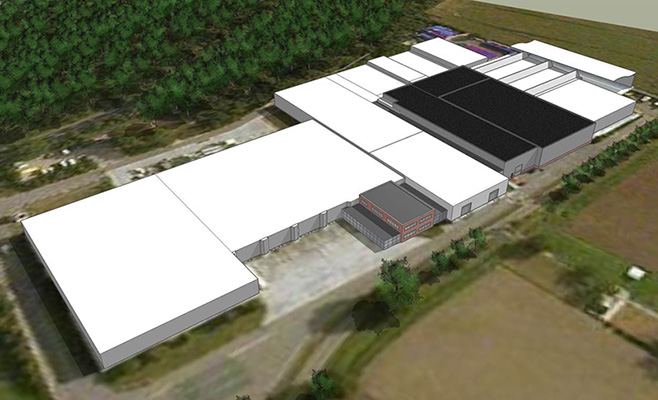 The decision to take down the old building was made in 2017. The 3,000 m² complex was already partly closed and had very limited use because of old age. The intention was to rebuild this part of the plant into a more spacious area, in accordance with all modern building standards. The site will also be used to centralize the activities of Greenyard Prepared in the Netherlands, as it will incorporate the activities which now take place at site in Horst.
Due to its location in between three existing buildings, the construction team, made up of people of Bree and Velden, had to tread carefully. The actual demolition of the warehouse started in July 2017 and took until the end of September, before every trace of the old building was removed, in some places even down to several meters underground. Then the pace picked up. In October, ground works commenced, followed by foundation piling. Because this operation involves heavy vibrations, adjacent buildings were carefully monitored.

By the end of November, wall panels were placed, followed by the roof in December. The project team put a great deal of preparatory work into finding the optimal floor construction process because of the moist environment. The indoor and outdoor finishing is progressing, as are the technical areas. Final delivery of the building is expected for April.