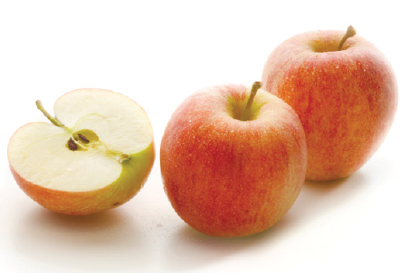 Challenges and dilemmas for our industry
Fruit and vegetables have a lower environmental footprint compared to other food categories. There is clear consensus that they are essential if we are to meet the world's rising demand for food, while respecting planetary boundaries. At the same time, our industry is also highly dependent on nature itself and the health of our planet, as well as on favourable climate conditions. Clearly, growing fruits and vegetables is a critical, yet fragile activity.
We do see a growing awareness for the impact of climate change, as well as for the challenge of feeding a growing world population. In parallel, we are obviously confronted with several dilemmas linked to the urgent transition towards more sustainable food value chains. Solving these dilemmas will inevitably lead to price increases; this we cannot ignore. It will enable growers to invest in various sustainability initiatives – safeguarding the invaluable source of healthy fruit and vegetables: our planet, with healthy soils and rich in biodiversity.
We need to accept that a more sustainable food value chain will simply require investments from our current generation.
Sustainability at the heart of our strategy
Sustainability is an integral part of our business strategy. With the new Sustainability Roadmap 2025 and our new set of commitments, we are now accelerating our sustainability journey.
We have not just stretched the commitments we have been working on over the past years, including climate change, water, zero waste and social responsibility. We added new ambitious targets. Today, these targets are already embedded in all our activities, ensuring sustainability is at the heart of everything we do. In parallel, several internal projects are being set up to help strengthen our governance structure, better measure our performance and manage our continuous improvement on Environment, Social & Governance (ESG) matters.
Embracing our responsibility
Greenyard is at the very core of the transition towards healthier lifestyles. Together with our customers, we bring a wide range of healthy and plant-based products to consumers, every day. We acknowledge, that our unique position right at the centre of the food value chain, does not only bring many opportunities. It also entails an undeniable responsibility to act as a driving force towards ever more sustainable food systems.
We embrace this, and we are confident our company-wide efforts will pay off. We will deliver on our promise to improve life: life of people through healthier lifestyles, life of our employees and life of our business partners. And, of course, life on earth, as we continuously take care of our planet.
Through the sustainability report you have at hand, we invite you to discover how we make this ambition tangible, through smart investments and impactful projects. It illustrates how we take up our responsibility to improve life of current and of future generations, and this on a day-to-day basis.
Hein Deprez, Marc Zwaaneveld
co-CEOs Greenyard