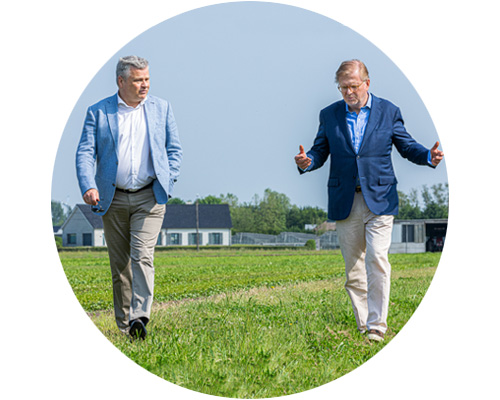 The world around us looks completely different compared to our last Sustainability Report. This past year confronted us, more than ever before, with the interconnectivity of global food supply chains and the need for stable, yet agile responses to everyday challenges. The dry and hot summer period puts another exclamation mark on the vulnerability of our planet. There is an urgent need for climate adaptation measures and for climate action. Additionally, our industry is facing an explosion of costs in energy, transport, and packaging. At the same time, we must cope with volatile prices for fruit and vegetables.
With Greenyard, it is our priority to be a part of the solution, for all our stakeholders: growers, customers, suppliers, employees, business partners and shareholders. But most of all, for our most important partner: nature. Nature always is the starting point of our value chain, we cannot do without it and, we need to nourish it. Therefore, we do not compromise when it comes to sustainability. On the contrary, we further accelerate. Also in the current challenging economic environment, we have taken major steps forward.
Sustainability has taken centre-stage in our Strategy 2030, which we introduced at the end of 2021. It is a driving force for our strategy, that has a clear ambition: to improve life through plant-based food experiences, connecting healthy lifestyles and sustainable food value chains. We embrace our responsibility and see it as our duty to lead the way in the global transition to healthier and more sustainable food systems. We are committed to make it easier for consumers to make the right choices by broadening our plant-based portfolio of convenience products.